Thanks a lot, Google Translate.
Norway's Olympic team chef needs to feed 109 athletes, plus support staff, for sixteen days, so he ordered 1,500 eggs for his kitchen in Pyeongchang.
The truck full of eggs arrived – but the handy little sources of protein for hungry athletes just kept coming … and coming …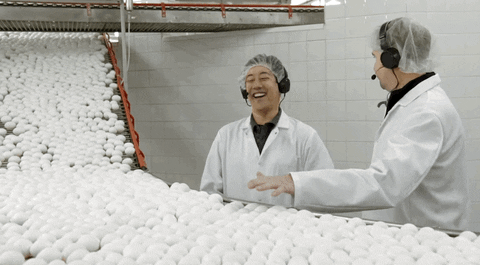 A translation error resulted in FIFTEEN THOUSAND eggs, not FIFTEEN HUNDRED.
Scrambled, or over easy? Pass the hot sauce!
UPDATE: The team was able to return the extra 13,500 eggs. Whew!
© 2018 Global News, a division of Corus Entertainment Inc.